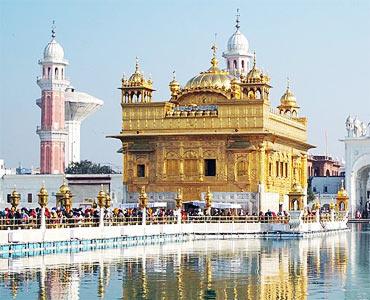 For the Sikh faith, there is no greater shrine than this, one of their oldest and most ornate temples.

Harmandir Sahib means 'House of God' and it contains the holy text of the Sikhs, the Guru Granth Sahib. The external facade of the temple is coated with real gold, hence the title 'The Golden Temple'. The water in the lake surrounding it is also considered holy and within, the temple holds several shrines dedicated to gurus and martyrs.

The four entrances, one on each side, represent a welcome to all, irrespective of creed, colour or gender. Several prominent personalities have also visited the temple, among them Queen Elizabeth II and the Dalai Lama.